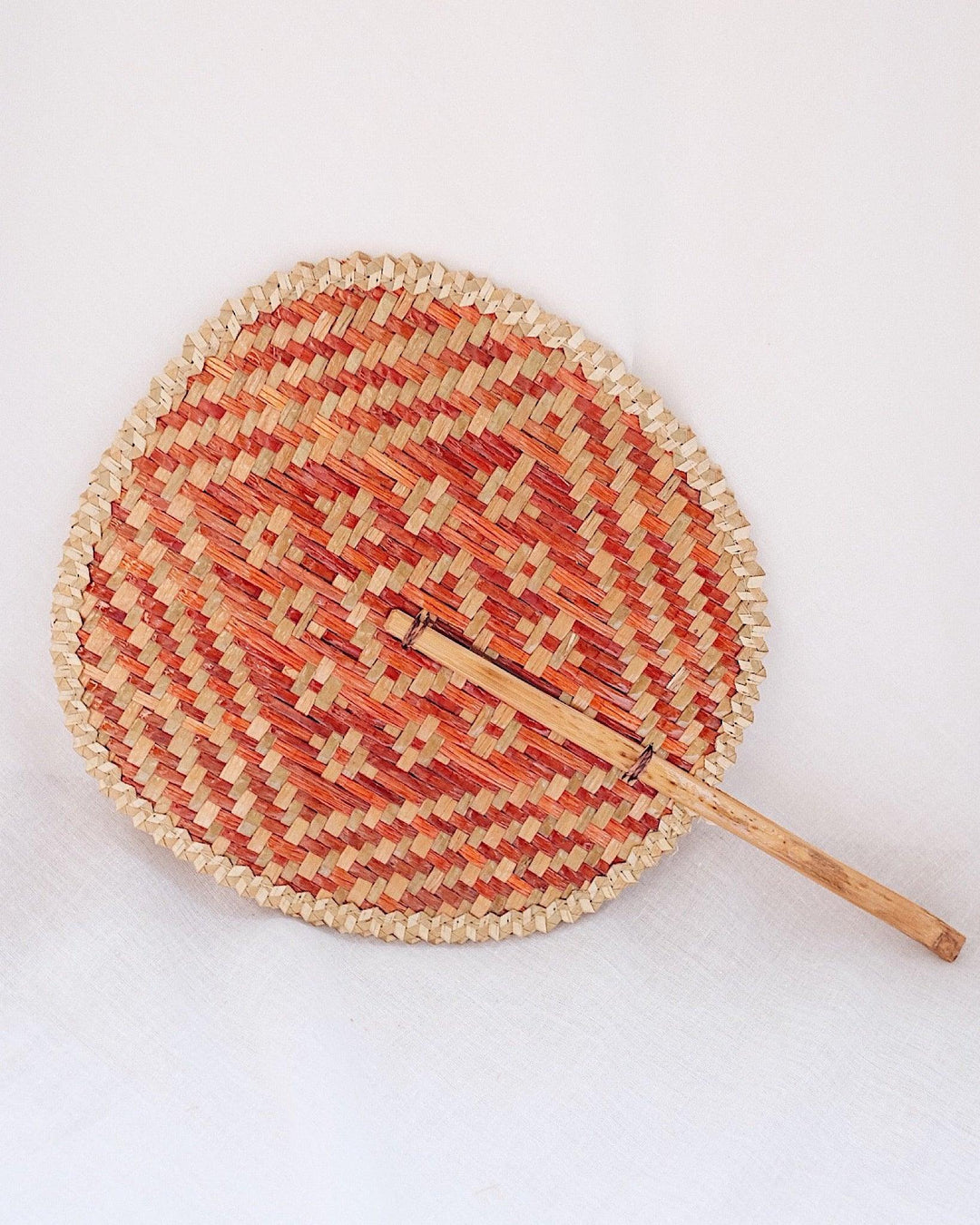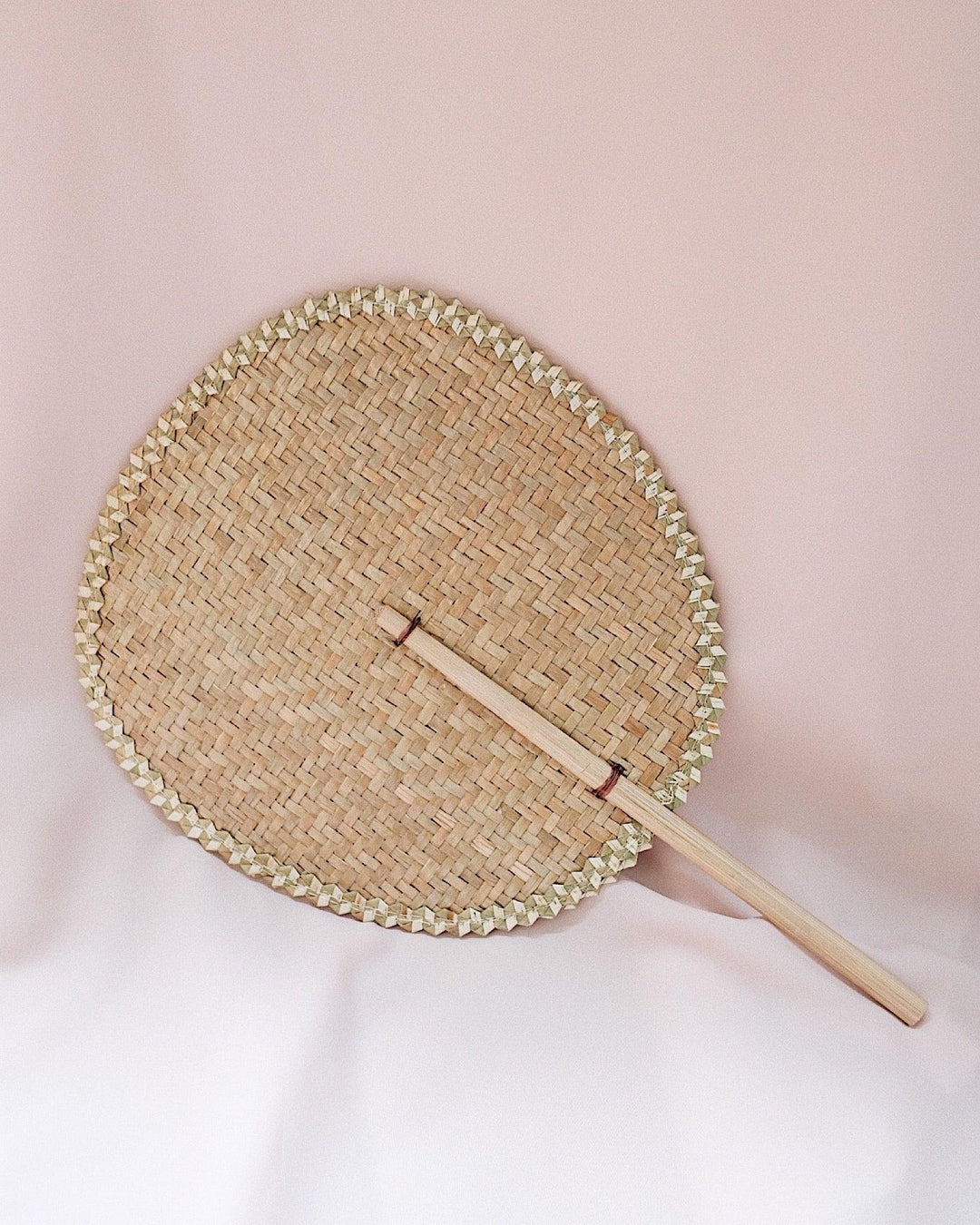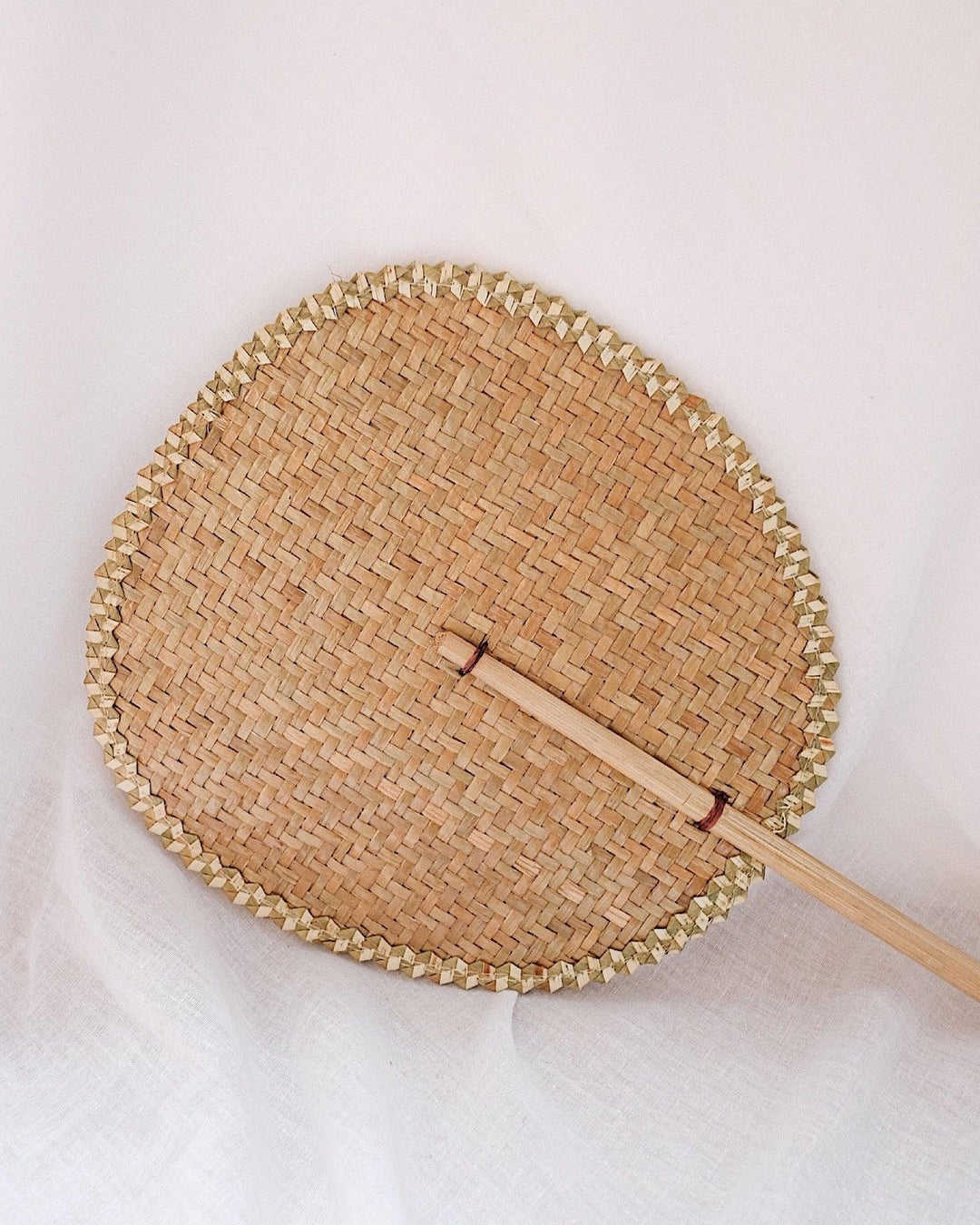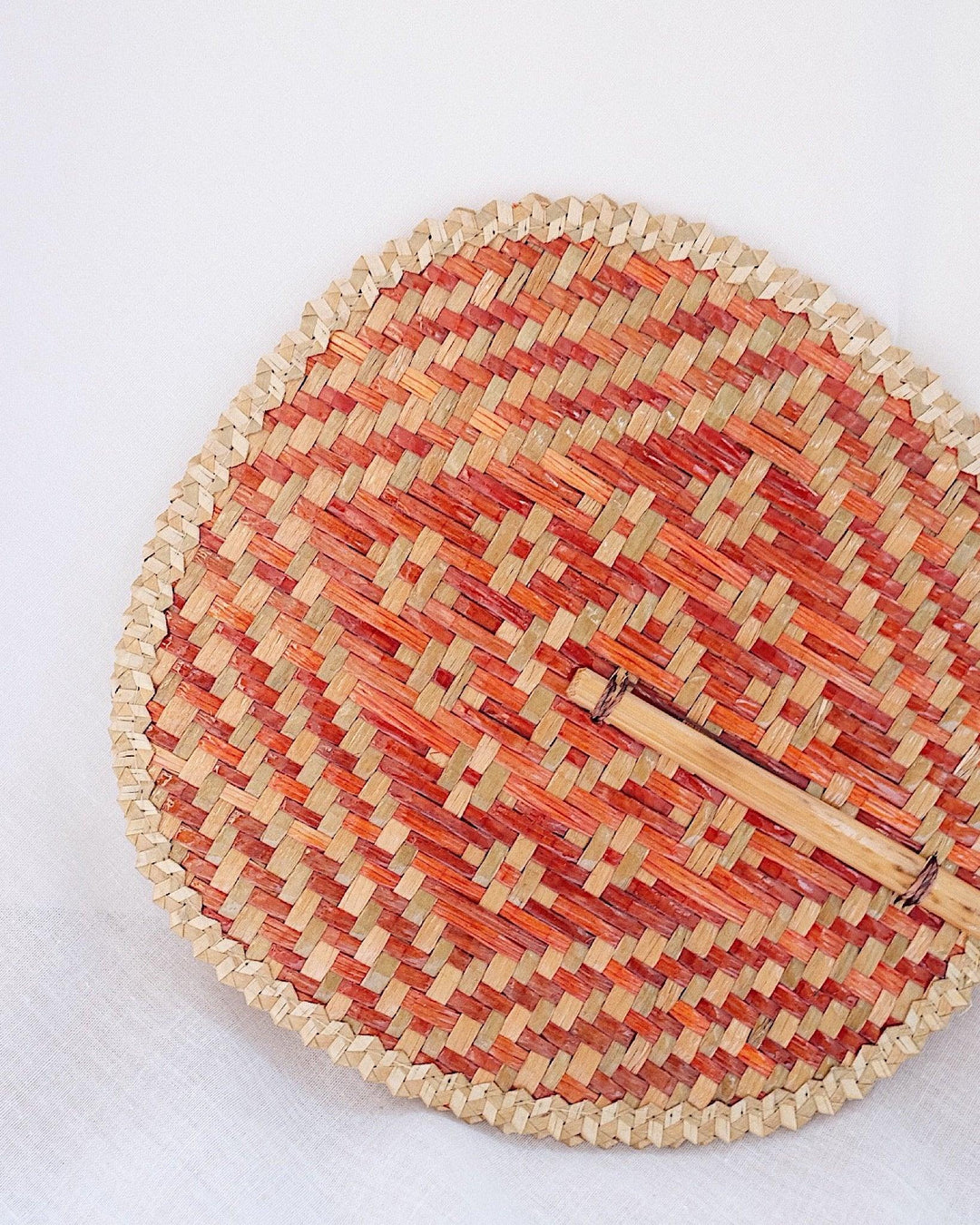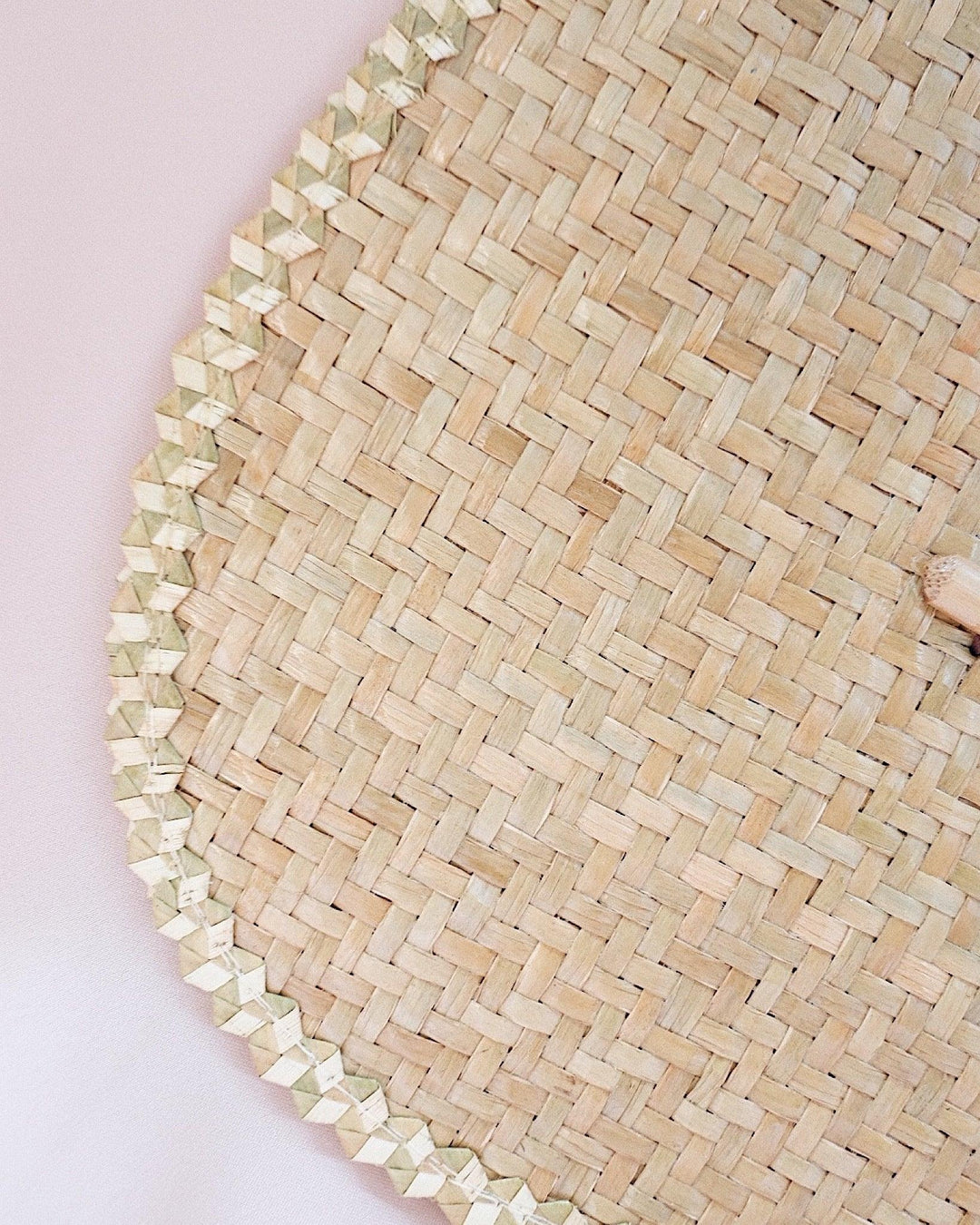 Begonia Hand Fan
---
Low stock - 1 item left

Inventory on the way
PRODUCT DETAILS
Dimensions:
  14 (W) x 9 (L) inch 
Material
: Straw
Care: 
Wipe clean with a dry or slightly damp cloth
Made:
 Handmade in Thailand
Note
: As each item is individually made by hand, size, shape & colour may vary slightly.
Shipping
International Shipping
YES! We ship internationally. We are based in Bangkok and our customers are from all over the world e.g. USA, UK, Europe, Australia, and Japan.
Shipping Methods & Processing Time
Standard Shipping - order processing time 2 - 5 business days
Express Shipping - order processing time 1 - 3 business days
Note: We do not ship on the weekend or holidays.
Delivery Time 
For International Delivery
Standard Shipping​ : $2.99 - $30 - Once despatched 5 - 14 days (Asia), 10 - 20 days (USA, UK, Europe & Rest of the World)
Express Shipping : $15 - $90  - Once despatched 2 – 3 business days (Asia), 3 - 7 business days (USA, UK, Europe & Rest of the World)
Delivery times may vary, but rest assured we work our hardest to get you your order as quickly as possible. 
For standard shipping, please allow up to 2 - 4 weeks for your order to arrive after shipping. Usually it will arrive sooner, but customs departments do have the right to hold items and there is not much we can do about this. Also, we are not responsible for anything to be released from customs to you.
Shipping Fees
Free International Shipping
Free shipping is offered on selected items
Calculating the Shipping Cost
To find out your shipping cost
Click "Add To Cart" 
Click "Check Out"
Enter your delivery post code
Click "Continue to Shipping Method" 
You're not committing to buy and can always remove an item from your cart after you check the shipping cost. 
International Shipping Fees
Standard Shipping (Local Post): $2.99 - $30 
Express Shipping : $15 - $90 
We are fully aware that our express shipping fee is a bit high. We are working towards reducing the fee & make our standard shipping faster too! We are still small, so please bare with us! Thank you.  
Customs 
Due to each country's customs regulations, there might be customs charges occur upon arrival when the order value exceeds the local customs limit. This is always different from country to country. You can always check the info with your local customs. 
Packages whose declared value is under $800 will generally be cleared without any additional paperwork prepared by Customs and Border Protection ("CBP").
For goods with a value of 
AUD1000 or less
, there are
no duties, taxes or charges
to pay at the border.
See more details here
Customs  
Anything
under £135
-
No charge
Gifts worth £135 - £630 2.5%, but rates are lower for some goods

VAT
Goods worth
more than £15
See more details here
Customs Duty is not due for goods, provided directly to the buyer when their value does not exceed 150 euros.
For import VAT, the applicable rate is that of the country where the goods are being delivered. Generally speaking VAT is not due when the total value of all goods in a consignment (value not inclusive of custom duties or transport costs) is less than the destination country threshold. The threshold may vary from 10 euros to 22 euros, depending on the EU country.
See more details here
If customs charges occur please note that you, the buyer, are 100% responsible for the fees. We, the seller, are not responsible for customs charges nor can we provide a refund or exchange if you decide to forgo said charges. However, the customs charges doesn't happen very often in our experience.
Returns & Exchanges Policy
At Olive & Iris we are fully committed to make our customer happy and satisfied, and we want you to truly enjoy your purchase. 
If a product arrives broken or damaged, we are happy to send a replacement. Please contact us at care@oliveandiris.com within 48 hours of order delivery with a photograph as proof of the damage/defect. 
If you are not happy with the product, please email us at care@oliveandiris.com. We will accept returns on a case by case basis within 30 days of receiving the order for exchange or store credit only. We reserve the right to decline the return request if there is not just cause. Promotional items are not able to return/exchange. 
However, we will not be able to refund the shipping cost. In addition, if your package is unclaimed and is returned back to us, we cannot process any further step until you contact us and pay the extra shipping fee. We are not responsible for any additional shipping costs for returns, and we do not assume responsibility for reimbursement or compensation of returned packages lost in transit without proof of delivery. 
Apart from original shipping fee that is non-refundable, there is also a return fee of $30 which will be deducted from your refund.
*All returns must be processed within 30 days of receiving the order.*
Fraudulent Charges
Our system notifies us when a potentially fraudulent purchase has been made. If the purchase is considered to be potentially fraudulent, the buyer will be contacted immediately and may be required to confirm identity. We are not able to ship until confirming the purchase with the customer. We apologize in advance for any inconvenience this may cause however this policy is in place to protect you.